I was honoured to be asked to create a ?mini-me? christening dress for Baby M, using fabrics and inspiration from her mother?s beautiful ?wedding dress.
Francesca's wedding dress was made in ivory taffeta with lace applique and a pleated sash detail and train with a cloud of pale gold silk for the skirt. The back closed with buttons and a long train had more applique all down it. We used all these elements to design Baby?s dress using materials left over from work on the original wedding.
This dress was made only ankle length as baby was just beginning to try and toddle so mummy wanted her feet unimpeded! She got to wear her dress again on her first birthday too!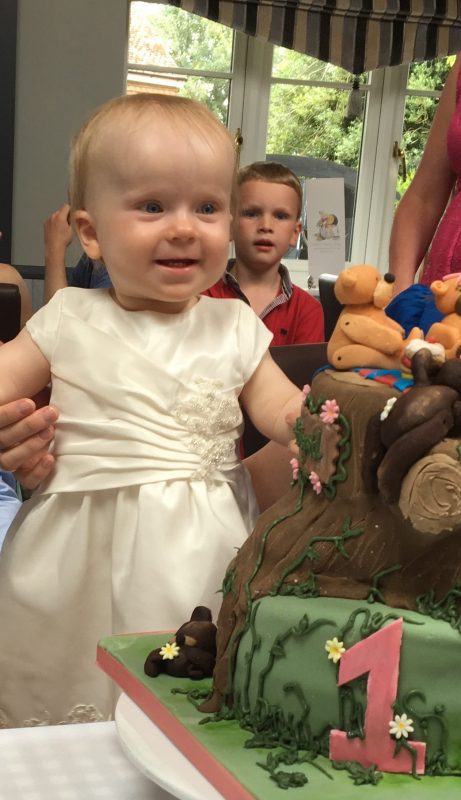 Francesca wrote…
…I just wanted to say a huge thank you for (…)'s gorgeous dress. It received so many compliments on the day and I loved seeing her wearing a part of my wedding dress to be christened in the same church where were married, it was very special.?
Original design sketch
Making The Dress
Francesca's dress was so beautiful it was hard to start the job of cutting it up. But with the result planned to be so special, it just had to be done.
These pictures show some 'before' images of the original dress and work in progress.