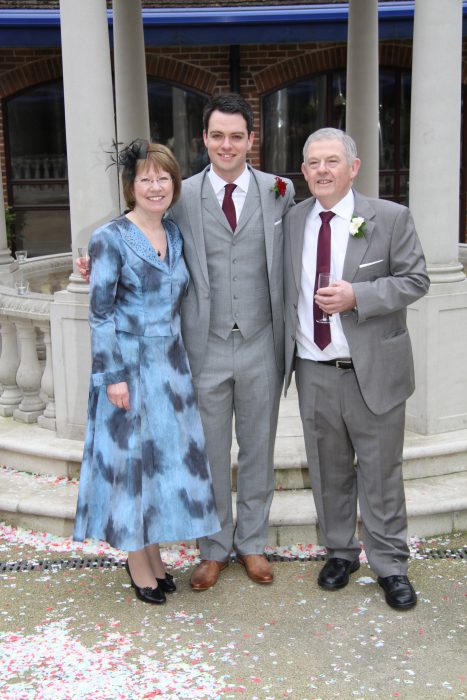 Jan commissioned a elegant dress in crushed two-tone blue and later came back to have a matching jacket made.
The dress was a simple princess line shape with v-neckline and short sleeves. The skirt flared out in a graceful a-line shape to?mid calf. The short jacket has long sleeves and shaped lapels to frame the neckline. It was finished with hand beading?in real hematite chips and tiny black bugle beads.
Jan wrote: ?Hi Felicity, As promised, here is a photo of my outfit at James' wedding. It was so comfortable to wear and I got a lot of compliments.?Thanks for suggesting Pretty Pink Toes – I got some black onyx shoe clips from them which matched my black onyx jewellery.?Best wishes, Jan
Detail of the hand beading with real hematite chips and tiny glass bugle beads
Detail of the beading on the jacket lapels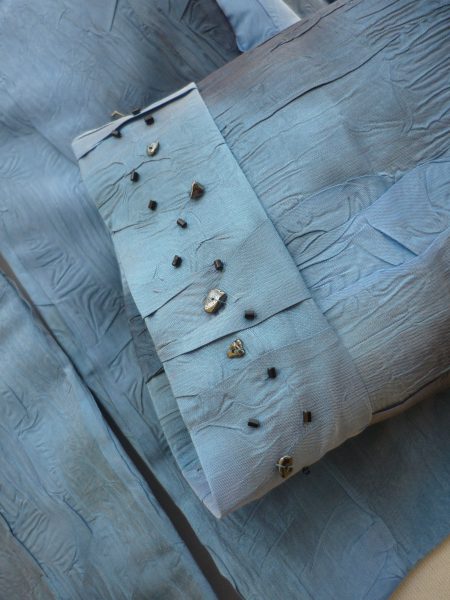 Detail of the beading on the jacket cuffs
The dress being worn at a South African wedding party.