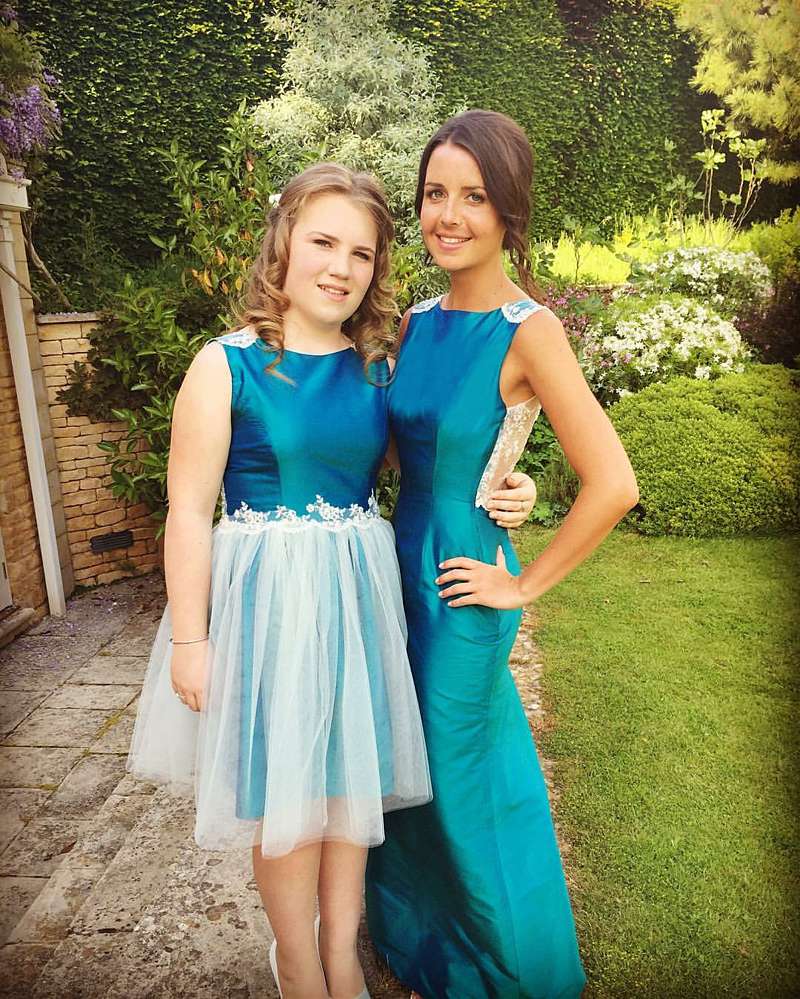 Nicola's daughter and niece were her two beautiful bridesmaids. With two very different ages and figures we created design elements that could be used to link the styles together. Both dresses are made from peacock blue silk dupion with a beaded lace back which creeps forward over the shoulders.
Ellie's dress was made in a skater style with ivory tulle overlay on the skirt. ?The scalloped edging applique softened the join of skirt to bodice.
Amy's dress was made with a fitted boat-neck bodice and shear lace-back. The skirt was a slim and straight at the front and with a fish-tail flare kicking out at the back.
I also made Nicola's wedding dress, more pictures can be seen in Nicola's portfolio entry.
Original design sketches for the two dresses